At Jamie's we can fix just about anything with a small engine.  Whether it's a Chainsaw, Trimmer, Power Tool, Diesel Tractor, Lawnmower, Generator or ATV, we will provide you quality service.    We do the small jobs such as quick fixes and tune ups and blade sharpenings and we do the more major repairs such as short blocks, carburetor rebuilds and engine overhauls.

So whatever your need, give us a call.  We will be anxious to help you.

Shop rate: $80 per hr

Estimate fee's: $40.00 

(Estimate fee's only apply if you decide not to repair your equipment)

Pick up and Delivery Service available.

-Patios

-Outdoor Lighting

-Holiday Decorations

-Irrigation Systems

-Concrete Pools & Spas

-Walls & Steps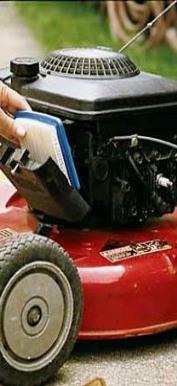 Jamie's Small Engine Repair, Inc.

11693 McKimmey Lane

Lovettsville, Va 20180

Phone1: (540) 822-4788

Phone2: (540) 822-9178

Fax: (540) 822-4776

JamiesSmallEngine@gmail.com